PAX (Penny Arcade Expo) returned in 2016 enticing those of the gaming community out for 3 days of celebrating gaming culture. Many we spoke to were returning attendees, proving the PAX community is growing strong after 4 years on the Australian convention circuit.
Not in the mood for reading? No problem! Click here to go straight to the gallery!
PAX provides a unique space for this community to connect the players and the fans with game publishers, eSports stars, developers and industry representatives. From indie developers to industry heavyweights all have the chance to showcase and connect with the people that make their games great – those who love, adore and most importantly play their games. This is what makes PAX special and a unique event for the Australian stage of gaming.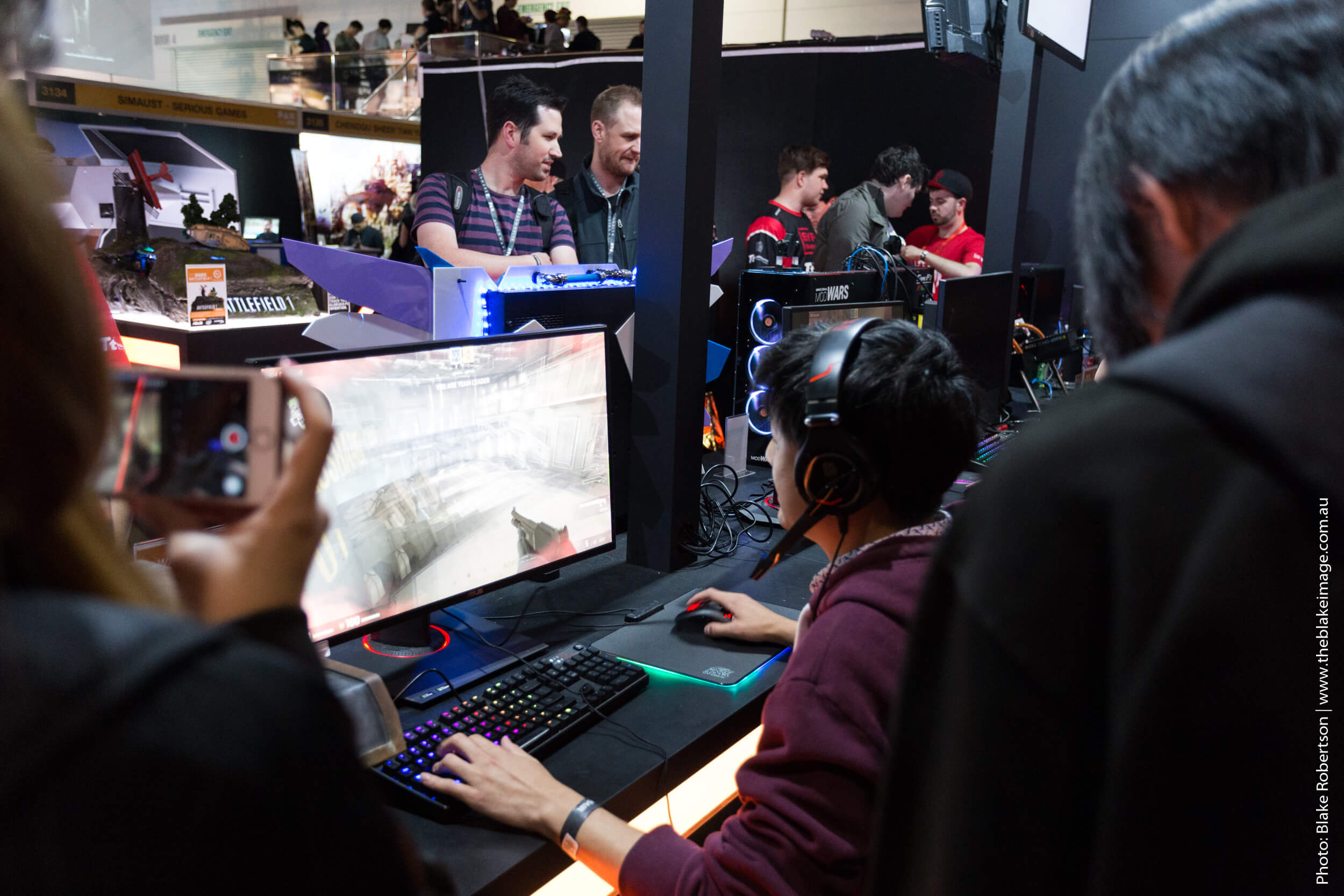 However you play; PAX wants YOU! From the huge stands of PS4 and Xbox, Tech giants and big ticket games as you moved through the excited crowds past the flashing lights to the stage of the Arena, people gathered squeezing into seats all wearing their favourite eSports team jerseys they purchased from PAX. Here PAX hosted the ESL Counter-Strike: Global Offensive AU & NZ Championship Finals and many tournaments throughout the weekend, highlighting the local talent and giving their fans the opportunity to meet and cheer them on.
Moving on from the Arena you are met with a real treat – and I'm not talking about the Skyrim sweet rolls that were so highly sought after each day. The Indie developers have a serious stamp on the PAX map. A great chunk of floor space is dedicated to the colourful and often swamped booths of games like Mallow Drops, Orwell and Hyper Jam. Most gamers know the big titles – they've pre-ordered them, have seen walkthroughs, trailers and previewed the game before playing it at PAX. This is where the Indies win. You don't know what you're going to find and are often pleasantly surprised – the journey from booth to booth is part of the fun.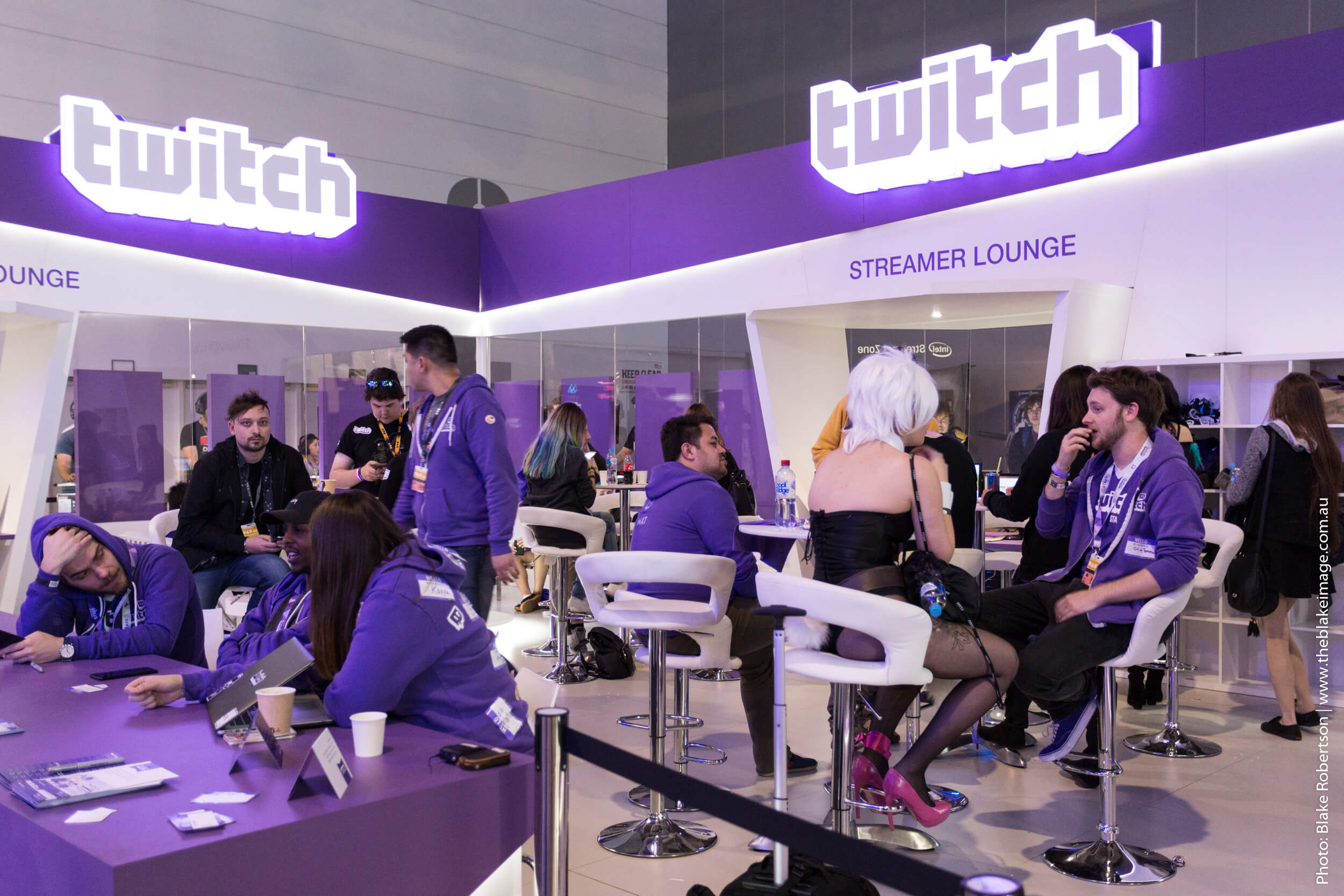 When you move through to the next hall you really find where PAX shows its heart. The tabletop area is huge- I mean you probably won't find an Australian event where there is such a large gathering of players playing this variety of games. Magic the Gathering ran events all weekend – decks of Kaladesh selling like hotcakes. The fun was brought by games like The Ultimate Drinking Game, expansion packs of Cards against humanity and the games that were likely to come out at night after a full day of shopping and playing. New card games like Final Fantasy were being taught in their own tabletop areas, multiple booths selling every board game you can think of, precious stone D20 sets, miniatures with a painting area – this was tabletop mecca.
The really amazing part of this is that there was barely a spare seat. The players were coming together with people that shared the same love of the game – complete strangers outside PAX, but here they were friends playing their favourite game. A place for players – whatever your game – PAX is where you come to play.
Every person can find their place at PAX. You have the free to play PC areas, crowds watching the speedruns, retro gaming area, tabletop, pinball, console – and of course this year you couldn't miss the next dimension of gaming – VR.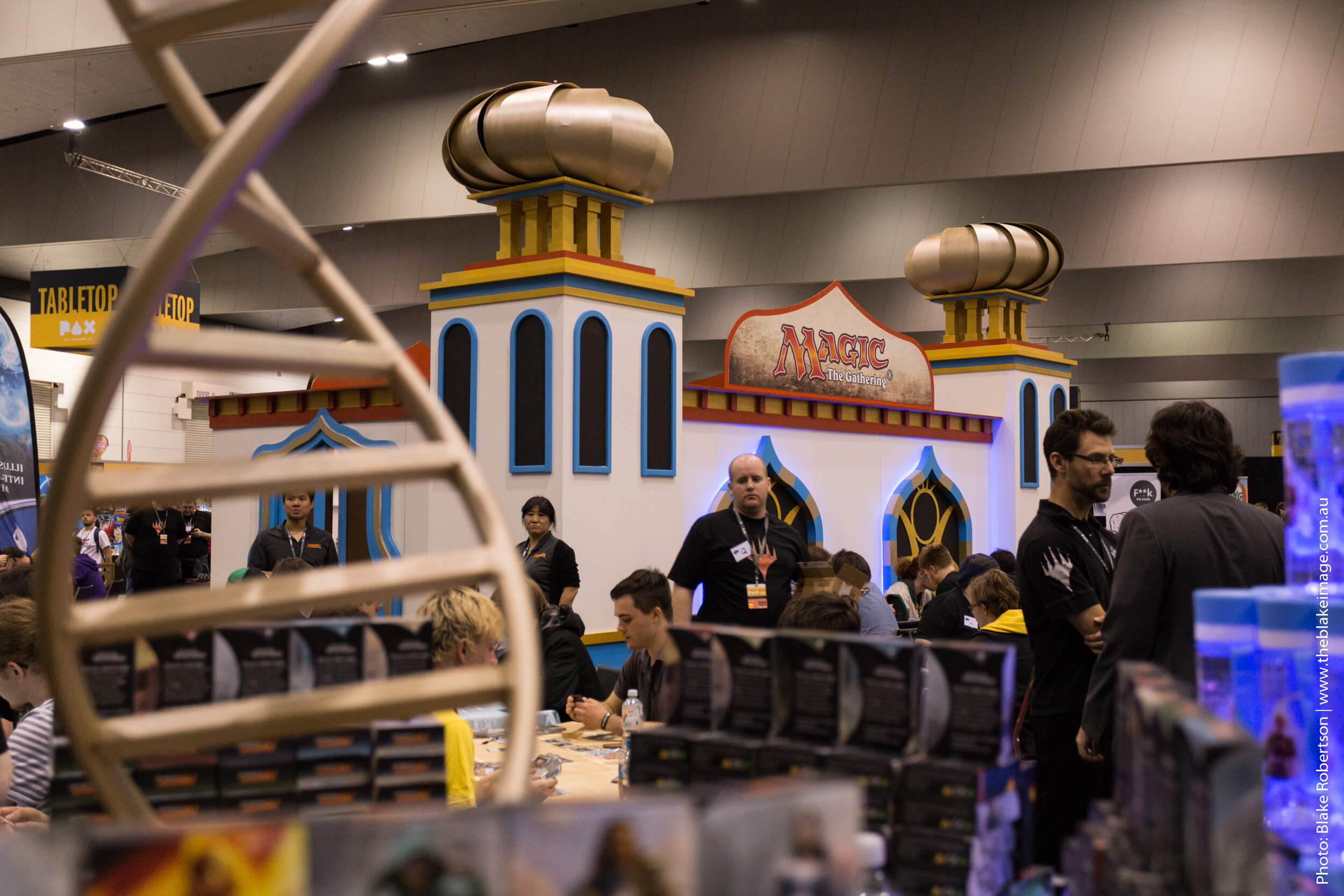 There was a VR set up on most of the major booths. From HTC Vive to Playstation VR the lengthy lines for these experiences showed that this is not a fad. The next level of gaming was seen as players walked around ducking, turning and shooting with their headsets on. It didn't really make sense until you started watching what was happening on the player's screen – then you could see just how immersive the VR experience is.
After a full day of gaming PAX continues into the night. The Panels go until 10:30pm and are as varied as you can imagine. BethesDA Trivia, How to become a Streamer, Game Development Explained with Sock Puppets – yes sock puppets. Seats filled out with the events running all day giving everything from advice for young developers, those seeking a career in the gaming industry and those for your pure entertainment.
The streaming community was no better represented by the Twitch booth which was busy all weekend. Popular guest streamers made appearance for photo opportunities and the crowd enjoyed the opportunity to jump in behind the camera and feature on their favourite channel through the viewing screens. Twitch didn't have all the fun though as many tech booths were streaming live all weekend from competitive matches to creative minecraft builds.
The latest games and the opportunity to play them sometimes before release is one of the benefits of attending PAX. The long waiting lines didn't daunt players that were keen to have their turn. Yes the newest titles were there to play – Final Fantasy XV, The Last Guardian, South Park: The Fractured But Whole, Watchdogs 2, Dishonored 2 – the list goes on but the competitions like time trials on Forza, highest score on classic arcade games to win a PS4 pro added some extra fun for the competitive gamers.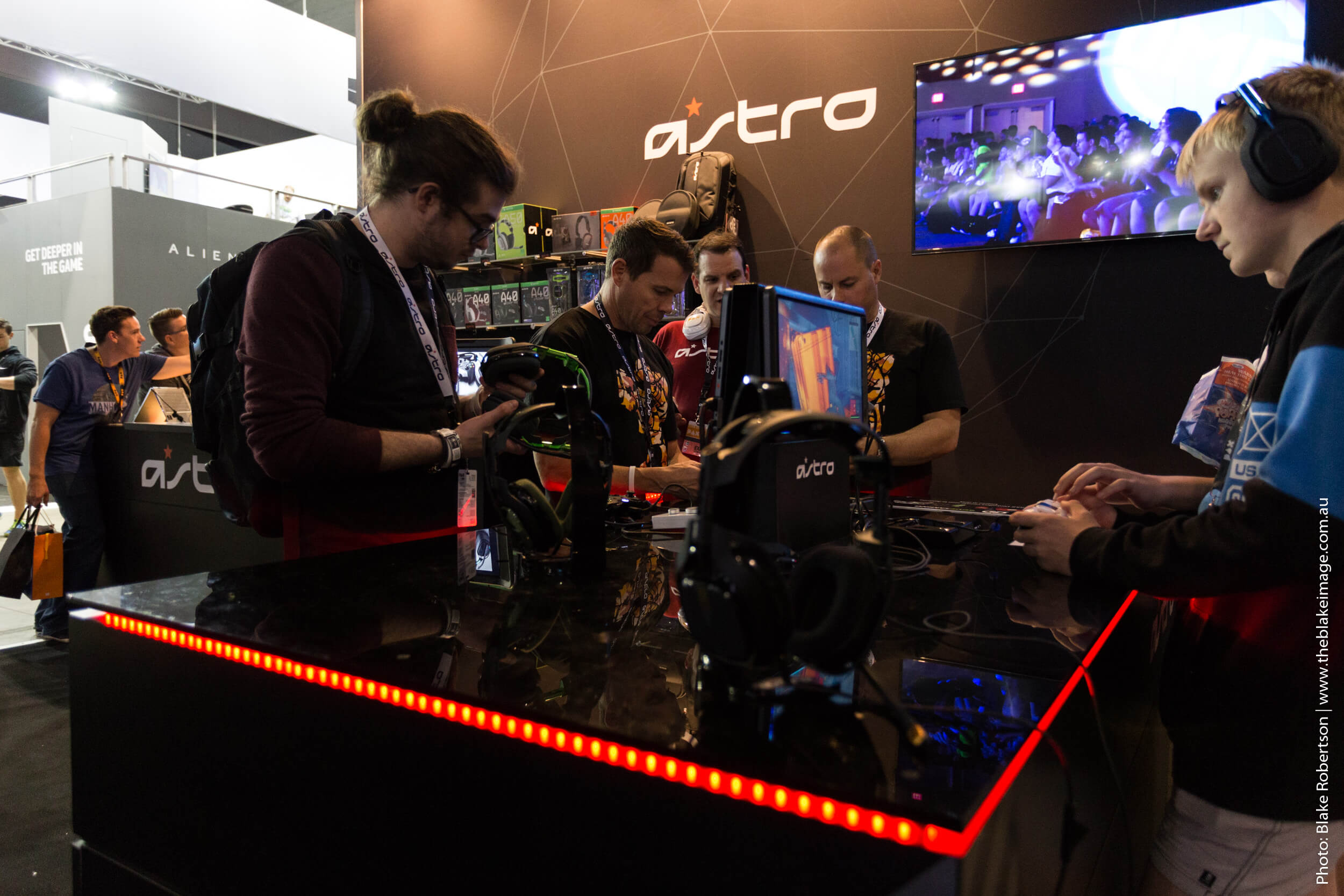 Many gamers love sharing their fandom through t-shirts, collectibles and the ever popular pop vinyls. There is plenty on offer when someone visits PAX to bolster their collection. Shopping for tech is one of the great things you can do as there are great specials for your gaming set up – many attendees walking away with bags of purchases and mad smiles as they excitedly recounted their haul to friends.
PAX 2016 brought again what every gamer wants – no matter how you play – but sharing and experiencing gaming culture is what this event is all about. From the people attending you can see that this PAX community is at the centre of the Australian gaming scene. No wonder the welcoming iconic yellow banner reading "Welcome Home" resonates with everyone who walks in those doors. The real question is, will you join them next year for PAX 2017? Everyone who came would tell you "DO IT!"
---
---
You might also like