Today we're going to look at how to retouch a landscape photo in Adobe Lightroom without the use of any fancier post processing techniques in Adobe Photoshop. The Adobe Creative suite is an incredibly powerful set of tools for any creative, however with it's newer subscription models, it's not something everyone is able to afford.  This tutorial is perfect for improving the quality of your photography and a great way to polish images for your social media account. I have a number of images in my landscape portfolio and hanging around my home that were done using this very same method.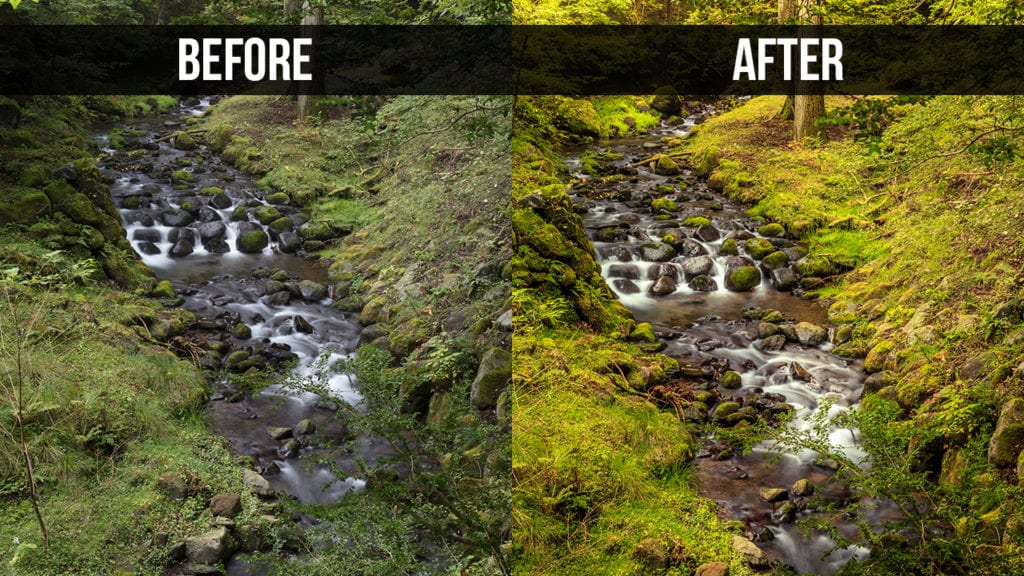 Want to know the best part? It's completely free and incredibly easy to follow.
In the video below, I guide you through a quick but complete, retouch and editing process in Adobe Lightroom. We cover almost all of the tools in the Develop tab including;
The Histogram
Crop Overlay (R)
Spot Removal (Q)
Graduated Filter (M)
Radial Filter (Shift+M)
Adjustment Brush (K)
HSL (Hue, Saturation and Luminosity)
Tonal Curves
Profile Correction
Sharpening
Dodging and Burning
Cross Processing / Toning
Vignetting
Camera Presets
White Balance
Using these tools to compliment each other, you can completely transform a photograph into something spectacular in very little time. It's important to remember that if you are planning on following a long with this retouching tutorial, you need to make sure you are editing a RAW image (.CR2 on Canon, NEF on Nikon). If you are unsure about how to set your camera to take RAW images, you can read how to do it on Canon's website.
It's been a blast making this video for you all. I have to apologise for the sub-optimal video/audio quality. Unfortunately after I had processed everything out, I noticed an error in the encoder used to record the original footage. At least we know for next time. If you have any questions about how to retouch a landscape photo in Adobe Lightroom, or about any of the tools we cover in the video – please feel free to leave a comment below and I'll do what I can to provide further assistance.
---